Congratulations to Mark Foley - 2015 winner

Handicap 2015
The club organises a Handicap Trophy based on a number of League road and cross country races together with a few club members' only road races. All members of the club that count for Striders in the League races or takes part in the club only races will automatically be included in the series.

The way it works -

Every runner is given an average time per mile based on their previous race history.

A handicap time is then calculated for each member by subtracting their individual time per mile from the slowest runner's time per mile. This will then result in each member having an individual handicap time per mile. The handicap time per mile is multiplied by the miles run in a particular race to create the "total handicap time". The total handicap time is then added to each person's individual finishing time to create the handicap finishing time. The person with the quickest handicap finishing time will be deemed the winner. The idea is that it's a level playing field for everybody and we all have a chance.

The races to be included in this year series are listed below. Once the cross country league series has been issued we will confirm the races that are to be included in this year's series.


Rules and times for 2015

If your name does not have a time against it, in the attached file, then that's generally because you have not run in any races during the previous year. However once you run in any of the handicap races a time will be set for you for that race and the file will be updated.



Lots more info re the Handicap Trophy here:

http://www.desfordstriders.co.uk/newsletter---april-2014.html
Races included for 2015

2015 Handicap Races




1 - race- winter league Desford 6 miles - 29th March


2 - Club Race April 19th


3 - west end 8 (winter league race)




4 - swithland 6




5 - prestwold 10k




6 - hunagarton 7




7 - huncote 5




8 - hermitage 10k

- Carl Rutt Memorial


9 - john fraser 10 Sept 6th




10 - club races Sept 13th sept




11 - xc1 Markfield




12 - xc2

Desford Bagworth Heath 22nd November
Powered by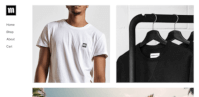 Create your own unique website with customizable templates.