Nick Garrett looks after our club kit.
You can contact him by email nick.garrett94@live.com
Our club colours are:
Vests: Sky blue, red, and white with red side panels
For league races (LRRL and Derby Runner Cross Country) members are required to wear their club vest or T shirt
so that it is visible.
Ladies Club Vest £18
Fitted racer back with logo
​S M L XL XXL XXXL



Mens Club Vest £18
with club logo
S M L XL XXL XXXL

Short sleeve T Shirt £22
MENS and LADIES
Sky blue,red and white with red panels
S M L XL XXL XXXL
​Long Sleeve Hoodie £18 Bobble Hat £5 Cap £8 (also available in blue)
​Unisex blue
XS S M L XL
Training vest £10 Kit Bag £14 Training T Shirt £10
Size S, M, L, XL, XXL Size S,M,L,XL,XXL



Powered by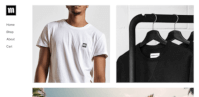 Create your own unique website with customizable templates.