Club London Marathon Places
London Marathon organisers distribute club places based on the number of individual members a club has registered with English Athletics. The rules for entering the Striders' ballot for the two 2019 London Marathon places (should we be successfully in receiving them) are below:

1. You must be a fully paid up member of both Desford Striders and English Athletics.
2. You must have entered the official ballot for the 2019 London Marathon and been rejected.
3. You must not have received a club place in the previous year's ballot, i.e. for London 2018.
4. You must have completed at least 11 of the following 22 events between 1st Jan 2018 and 8th December 2018 as a Desford Strider.

* Derby Runner XC League races (5 races)
Allestree Pk, Grace Dieu, Bosworth Battlefield, Launde Farm & Holly Hayes (18/11/18)
* North Mids. XC League races (3 races)
Markeaton Pk, Wicksteed Pk (10/11/18) & Shipley Pk (01/12/18)
* Cross Country Championships (3 races)
County, Midlands & Nationals
* LRRL races (9 races)
Stilton 7, Desford 5*, Bosworth Half-marathon*, Kibworth 6, Swithland 6, Prestwold 10K. Huncote 5, Hermitage 10K
& John Fraser 10
* 100 lap Challenge
* Livingston Relays

* For the first time we are allowing people who helped in any way at any of the races we staged this year to use them as a 'qualifying' race. So if you assisted at either the Desford 5 or the Bosworth half-marathon, you can claim these as a counter. Just state what your roll was.

If the number of people qualifying for the ballot is either equal to or less than the number of places we receive, then the places will be awarded without the need for a raffle.

Any remaining places are to be allocated on a count back basis.
Counting races and gross number of races to be reviewed each year and amended if needed.

Powered by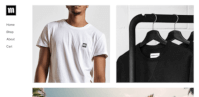 Create your own unique website with customizable templates.