Standard Times Award Scheme
​
Standard Times Award Scheme
What is it?
The standard time scheme will give members of Desford Striders Running Club the opportunity to be rewarded for their personal race achievements and act as an incentive to improve their times for various distances. At the end of each year, members will be rewarded with a certificate appropriate to the standard achieved. The scheme runs from 1 Dec to 30 Nov each year.
How does it work?
There are time standards for each age group – your age group standards should be taken from your age on or before 30 Nov of the year your award is to be made and will remain your age group for the year.
For example: A 43 yr old female with a birthday in May, will be 44 before 30 Nov and therefore she should use the 40-44 Standard Times.
There are 10 race distances for members ranging from 5k to Marathon. All members have six standards to work towards – Platinum, Gold, Silver, Bronze, copper and pewter.
How do I get an award?
To be awarded a certificate you must complete at least five of the distances of one standard. All times must be achieved at recognised athletic affiliated events with accurately measured courses (no fun runs, mixed terrain) park run is an official 5k, Early in Nov you will need to submit your standard times, Only on receipt of this by email to
Gina@blagden-family.com
and the subsequent verification of your times i.e. copy of the official race result will an award be made.
When will the awards be given?
The Standard Time Awards will be made at the Annual Presentation Evening, which is held at the Christmas Party each year in December.
Club standard times can be downloaded on the PDF below:
Congratulations for 2016 to those who claimed their club standard times:

Andy Ball 50-54 Gold - BPR 18.59, Joy Cann 5 32.26, Desford 6 39.36, Stilton 7 46.28, Barcelona 3.07.05

Graham Hobbs 55-59 Gold - BPR 19.43, Swithland 6 39.52, Gaddsby 46.40, Draycott Water 1.05.31 ,
Belvior 1.30.07

Ruth Evans 55-59 Silver - BPR 24.59, Joy Cann 41.55, Desford 6 52.07, Westend 1.10.09, John Fraser 1.29.39 Leicester Half 1.58.25

Laura McCracken 35-39 - Bronze Leicester Summer Series 21.25, Lutterworth 34.46, Swithland 46.35
Two Castles 46.13, Liverpool 3.38.51

Cheryl Wright 40-44 Copper - BPR 26.16 , Joy Cann 43.14 , Hermitage 54.36 , Hungarton 59.50, John Fraser 1.26.17 Leicester Half 1.54.57 , Ashby 20 3.17.52
Powered by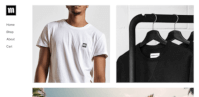 Create your own unique website with customizable templates.