Hey Striders
As explained in Francis' email, and also as we discussed at the AGM, our
membership form and fee's are changing to include (if required)
membership/affiliation to English Athletics. So....we need to make sure the
details we hold for you are spot on, and we also need your money!
The new membership form is attached and if you can all fill one in and
email it back, or hand it to me when you see me I'd really appreciate it.
You can pay your annual membership fee (£28 affiliated, £22 non affiliated
or £10 second claim) by cheque or by internet banking. If using internet banking please put your
name as a reference, and also email me to let me know.
Officially the forms and fee aren't due until April, but to help
me, if you're happy to do this in March it would be much appreciated.
Also just to explain, if you choose the affiliated option Paddy will let
English Athletics know, and shortly after they will send you a pack with your EA
membership number. You'll need this when entering races to get your affiliated
discount. If you have already registered with them this will automatically run
out in April, so we do need to renew it for you. More details about EA can be
found here:
http://www.englandathletics.org/
If anyone has any questions please let me know.
Thanks all
Powered by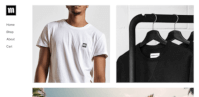 Create your own unique website with customizable templates.