Hi All, its time again to think about doing the Grizzly, a 20'ish miles around some tough terrain in wonderful countryside. The date is Sunday March 9th 2014 and the cost is £28, however there is a smaller race called the Cub and that's just a mere 9'ish
miles and costs £18. It's not for the faint hearted or the new to running but if you think you would like a real challenge then have a go. This year they have changed the method of being selected. Instead of a free for all on a particular day they have decided that they would operate it a bit like getting into London. The process is either a block booking that gets everyone one in or not, as the case may be, or individual applications that would mean that some may get in and others not. The seasoned campaigners i.e. the regular Grizzly runners from the Striders have decided that we only want either all in or all out. So if you wish to have a go and want to be with the team that is "all in or all out" then let Julie Messenger know by next Thursday the 16th her email address is
jules@swiftbrand.co.uk
. Julie will then add you to her list and enter us as a block booking. All entries
have to be in by the end of August and the lucky ones will be advised on the 15th September.
if you wish to enter as an individual then that's fine but you will have to do this by going onto the Axe
Valley Runners website before the end of August and entering yourself as an individual. You will be advised on the 15th September as to whether you are successful. The rules for applying are clearly detailed on the Grizzly website so pleased DON'T APPLY AS AN INDIVIDUAL AND THEN ADD YOUR NAME TO OUR BLOCK BOOKING as this will have our booking blocked as well as your own.
As in past years I will try and secure the Dolphin hotel if we are successful. However sadly if we are not successful I will not be booking rooms and hence will not be able to do so or those that have entered as an individuals and have been successful. If Julie doesn't hear from you by the 16th August then we will assume you are not going.
Francis
---
Powered by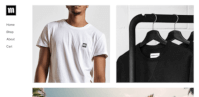 Create your own unique website with customizable templates.